Empereuse 

Overlady
Pantone
Inscrit le :
02 Sep 2004
Messages :
3570
Points :
130

55

Vos artistes favoris :
Lots.
Ils sont tous à ROMMMMMMMMMMME !!
Jared - (avec Gen et Thomas, je ne sais pas), Jensen et Daneel, Misha, Sebastian Roché (Balthazar), Richard Speight (Gabriel), Rob Benedict (Chuck), Jim Beaver (Bobby), Mark Pelligrino (Lucifer), Brock Kelly (young Dean)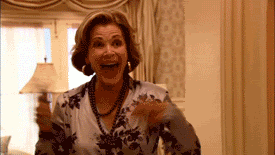 Recap Tvovermind (très sympa) :
~lien~
Recap Twitter jour 1 :
~lien~
dès que j'ai des photos, je poste

Twitts Misha Panel (Sebastian et Mark ont crashé le panel) :
~lien~
photos :
~lien~
je retiens : (j'ai mis les spoilers pour la S7 )
Citation :
Misha's didn't agree with Dean's decision

to leave Cas at the asylum "fuck no!"

The secret to playing different characters is wearing underwear of different tightness Lev!Cas is the tightest, future!Cas has no underwear

Panels are like group therapy for Misha and Mark: would you like to have group therapy with Lucifer?

MISHA CARRIED OUT SEB BRIDAL STYLE

Emmanuel's wife had probably issues,

who marries someone that she just met walking naked in the woods?'

'how drunk were you when you made up the gishwhes list?' 'We just did the not dangerous ones'

Misha sexy danced (<--- je veux une vidéo !!)
Mark Twitter panel :
~lien~
photos :
~lien~
Je retiens :
Citation :

A girl: "Mark Sheppard is scarier than you!" - Mark: "You have no idea!!"
If Lucifer ever gets out of his cage he'll be pissed and heads are gonna roll
Mark said Jared did a good job in playing Lucifer.
Mark said "He said shut up to me!"
Singing Highway To Hell with Mark! We rock!
he thinks that the lucifer sam saw was real also 'lucifer doesn't give a damn about no fucking cage'
rob and brock crashed, girl is on stage, mark: 'I'll protect you from god'
Mark Pellegrino is one sexy man. And he wears a Claddagh ring (<---Spécial pour Laura !!)
Rob et Brock twitter panel :
~lien~
photos :
~lien~
Je retiens :
Citation :

rob is like 'i was sure that being god would have meant being on it, but apparently not'
rob: 'at least young dean got to make out in the closet, chuck about only called prostitutes!'
awwww misha is rob's favorite (<--- well, like everyone, dude !)
"I played a writer who turned out to be a prophet who turned not to maybe be God" Robert Benedic
Rob is very sad because Brock is prettier than him

Sebastien twitter panel :
~lien~
Photos :
~lien~
Je retiens :
Citation :
Seb just said Richard has a nice ass in italian

Seb's panel is like a neverending innuendo

Seb has seen J2 in a tight leotard when they had that threesome..

(oh God...

)

And now he's admiring his ass in the screen

And now he's singing my heart will go on

Misha's hiding behind the curtain

Misha's on stage

Misha's question: it's known you have a small penis, how do you compensate in real life

Seb'a answer: you knew how small it is when it was up your...

he hugged a girl just to make her freak out

seb 'did you fall in love with me at first sight, for my small penis?' Misha 'at the beginning it was more physical' and he sang don't cry argentina at misha
EDIT (27 Avr 2012 19:30) :
Mish et Seb :
Mark et Misha au panel :
Seb, Rob et le "pussy" :
Jensen et le pussy (

)
Rob et Seb :
Misha



EDIT (27 Avr 2012 19:48) :
uhuhuh, priceless :
Richard :
Citation :
Of course, fans love to act questions about what it's like to work on the Supernatural set and Richard regaled the audience with an amusing tale of his first day: the night before his first scene as The Trickster, he read through the entire script with Jared Padalecki, Jensen Ackles and the writers back in Los Angeles on a conference call. He thought it was a great way for him to really learn the character, but when they were done with the read-through, Eric Kripke said they had done great, but they should remember to "keep the supernaturally supernatural elements in the Supernatural." Jared and Jensen were all 'uh-huh, will do', but I was thinking 'that's not very helpful. How about using an adjective [to suggest performance tips] that's not the name of the show?"
_________________